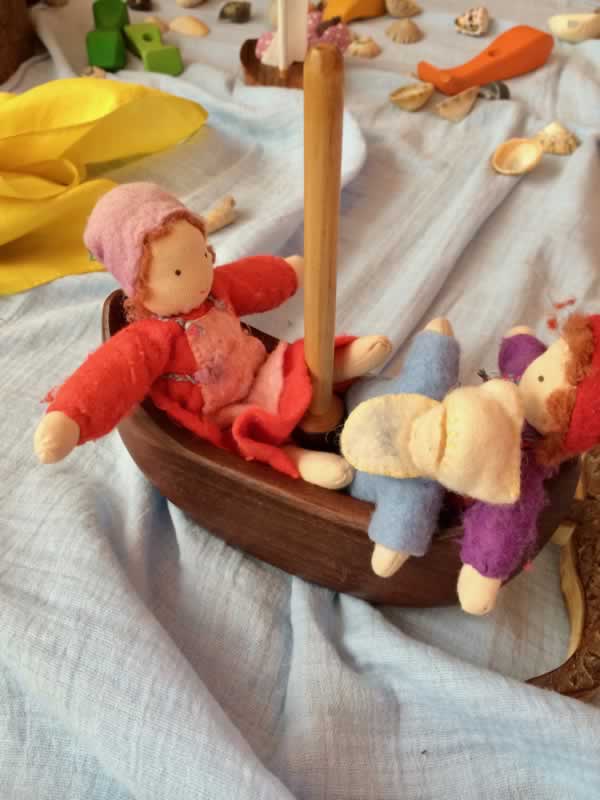 offers courses, resources, and events, endeavouring to meet the need for Professional Development  in Rudolf Steiner Schools and Pre-Schools with Education and Distance Courses. The College is endorsed to provide QTC Registered Professional Development for teachers accredited at Proficient Teacher level, and are in the process of developing a range of courses from Pre-School to High School that are accredited with NESA (NSW Education Standards Authorit
offers a variety of courses: a full-time course, the Advanced Diploma of Rudolf Steiner Education, as well as part-time non-accredited certificate courses.
Interested in deepening your understanding of Rudolf Steiner Early Childhood Education? Join us for a FREE LIVE STREAMING talk by Connie Grawert on "The adult as a role model worthy of imitation by the young child."
When: free on Zoom, Saturday 31st October at 10.00 am.
To register go to https://bit.ly/34xKR05 or visit our News/Events page on our website www.steinerseminar.com
Rudolf Steiner College Perth offers an introduction to Rudolf Steiner's work and professional development opportunities for teachers and all those interested in a contemporary path of self-development.
This independent course provider offers professional development for early childhood educators, and workshops for parents.  
https://www.heartspaces.com.au/early-childhood-course​
https://www.heartspaces.com.au/ignite-minds
https://www.heartspaces.com.au/parenting-workshops